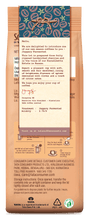 Worst Service by tata
Grind size was wrong and they dont replace / even address your queries.
Great taste and fresh aroma
Not just a review for Karadibetta coffee but for all coffee roasts available as sonnets.
Highly recommend this filter coffee!
TRY IT OUT! Lovely and soooooo tasty!!!. One of the best filter coffees i have tried, it's just really unique.
BREWING NOTES
Add 2 teaspoons ( 10 gms approx. ) of coffee to the upper part of the filter
Place the plunger on top of coffee powder & pour 100 ml of hot water to the coffee
Let the coffee soak and then cover the filter for 15 mins approx.
Let the concoction steep through
You can add milk and sugar as per your preference
The Origin
In the 1920s a marine engineer turned planter came to the Manjarabad Region and the panoramic view of the Western Ghats mesmerized him. He built a bungalow atop at hill in Karadibetta or the 'mountain of the bears' in the local tongue. At Karadibetta the weather is warm through the year with timely showers. The right mix of hot and damp weather at the high altitude favours the concentrated flowering and a healthy strain of coffee. Karadibeetta Estate is is famous for its Robusta "Kaapi Royale". The Robusta here is found to be neutral and soft with a strong body and spicy notes.
Altitude: 900 - 1000 mtrs