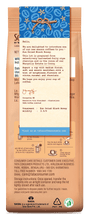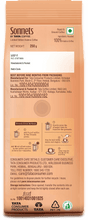 BREWING NOTES
Add 100ml warm water to the lower chamber of your Moka Pot.
Add 10g of coffee in the filter basket.
Screw the upper chamber and lower chamber together.
Heat on medium flame until you hear a gurgling sound, or when you see the water has finished bubbling through.
Immediately pour into your cup.
The Origin
Margolly Estate was planted in the 1850s, by Scottish planters. It is believed that there is a farmland by the name Margolly in Scotland from where they came. Margolly is located amidst the undulating highlands of Southern Coorg. Its vast expanses, spread across plain lands and gentle slopes, encompass an area of over 500 hectares. It is essentially a mixed estate with Arabica, Robusta, oil palm and areas of inter-planted areca nut. The estate grows various strains of Arabica and Robusta coffees with flourish and has the distinction of growing quality Arabicas. Margolly Estate has one of the largest rainwater harvesting tanks to provide water for overhead irrigation and have the effect of replicating natural rainfall that produce an even blossom and, eventually, superior quality beans. This combined with the dense canopy of trees and the robust foliage of towering pepper vines; replicate the cool humid atmosphere of natural evergreen forests thereby producing coffee that has good acidity, balanced flavour and a clean aftertaste.
Altitude: 820-980 mtrs