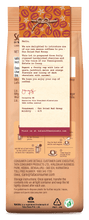 BREWING NOTES
Add 100ml warm water to the lower chamber of your Moka Pot.
Add 10g of coffee in the filter basket.
Screw the upper chamber and lower chamber together.
Heat on medium flame until you hear a gurgling sound, or when you see the water has finished bubbling through.
Immediately pour into your cup.
The Origin
As the story goes, large herds of bison used to camp in the deep valleys of this estate in the 18th century and hence the name 'Yemmigoondi' came into being. This is one of the earliest estates started by the British, proof of which is the existence of a 100 year old bungalow and a horse stable in the Dodde (Big) Yemmigoondi estate. Yemigoondi estate is situated in the Coorg district of Karnataka. This estate is blessed with abundant water bodies and natural springs, which contribute to the prevalence of salubrious climate. This results in ideal growing conditions for Coffee with high bean density. The estate has large species of indigenous trees that are home to the flying fox, a variety of birds, wild cats and other mammals like elephants that come into the estate looking for food and water. Honeybees assist in natural pollination echoing the eco-friendly practices that the estate follows.
Altitude: 890-1100 mtrs